IGNOU MCA Project Support (MCSP-060)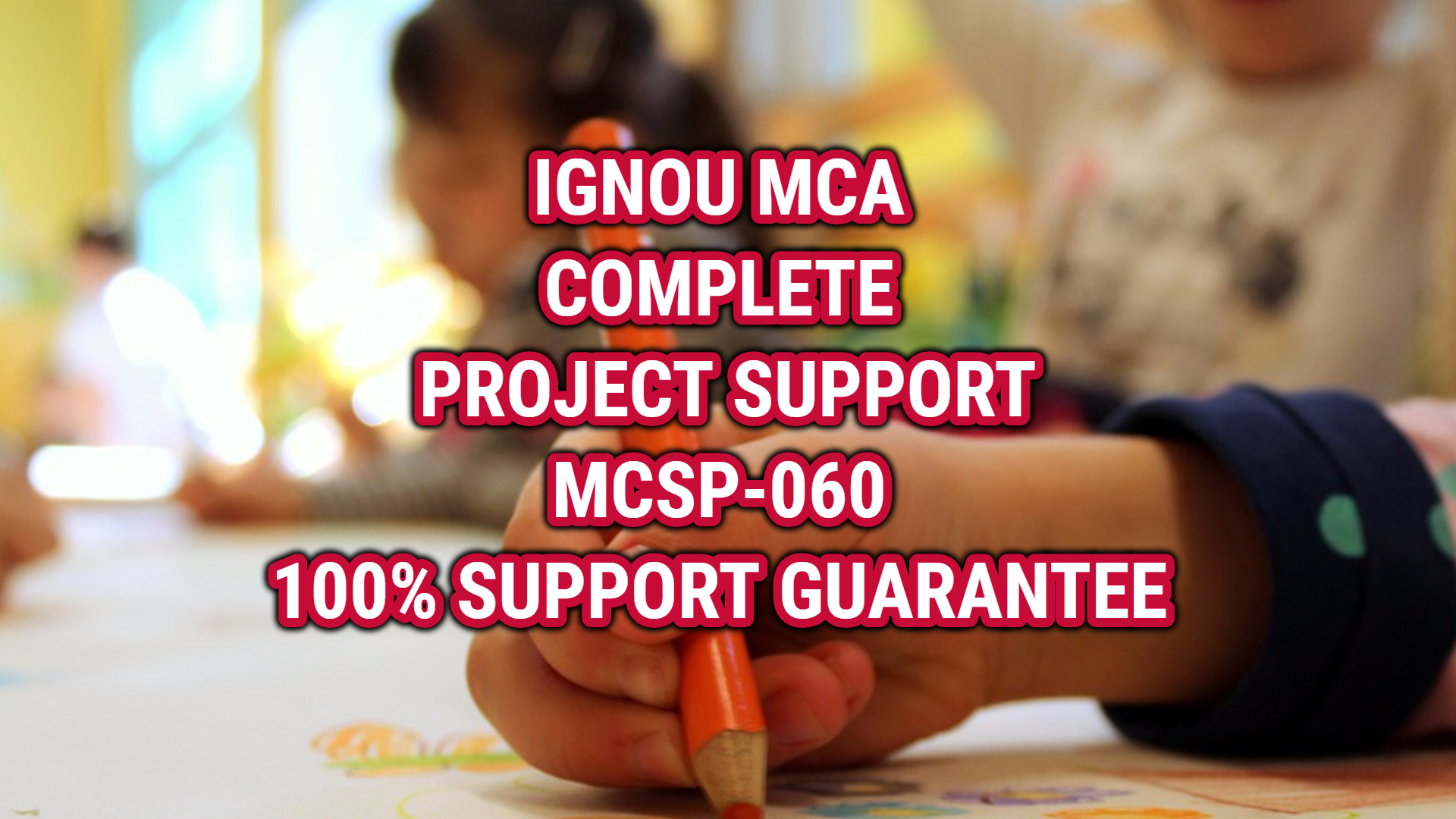 IGNOU Project Complete Support Provided By Team IGNOUFriend. Complete Support Include
Programming Language for MCA Project
Front End - PHP | Backend - MySQL | Web Server - APACHE | XAMPP 100%
Programming Language for MCA Project
Front End - JAVA/JSP | Backend - MySQL | Web Server - APACHE | Platform - Netbeans 100%
Programming Language for MCA Project
Front End - ASP.NET with C# | Backend - SQL Server | Web Server - IIS | Platform - Visual Studio 100%
Team IGNOU Friend Provides
Complete Support as per University Guideline
Why Get Support From Team
100% Unique Title to Get Approved at One Go.
Complete IGNOU MCA Project Support Like Title+Synopsis+Project Report+Source Code /CD+Viva Related Question Answer
100% Approval Support else Next Synopsis Absolutely Free.
Step By Step Instruction / Document / Video to Run Project
Good Marks Because you are completing your Project Work Under the Guidance of Professional.
The project must contain the following:
Introduction
Objectives
Tools/Environment Used
Analysis Document (Software Engineering concepts, E-R diagrams/Class diagrams/any related diagrams  Data flow diagrams)
Design Document (Modularization details, Data integrity & constraints including database design, Procedural design, User interface design)
Program code (Complete code + Input Screen + Output Screen)
Comments & Description. 
Testing
Input and Output Screens
Limitations of the Project
Future Application of the Project
Bibliography


Frequently asked questions